In Memory of Dr. Stephen J. Mecca '64 & '66G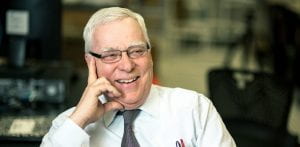 The Center for Engaged Learning is honoring the incredible contributions Dr. Steve Mecca made to establishing and growing the culture of undergraduate research on our campus. Over his career, Dr. Mecca mentored hundreds of student researchers from a wide variety of disciplines. Notably, his students presented 73 projects at the Annual Celebration of Student Scholarship and Creativity over the past decade. Read more about Dr. Mecca.
Projects reflecting one of the four themes that the late Dr. Steve Mecca was passionate about – Education, Health, Sanitation, and/or Technology – are designated in his honor.