Brooke Vitulli '22: Collecting Data
Hi everyone!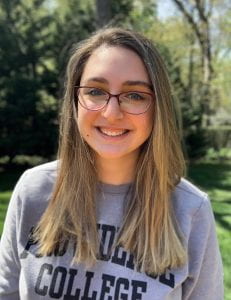 Now that I have entered the second half of my research, my primary focus has shifted from recruiting families to actually conducting visits with these families. Although I enjoy exploring different ways of advertising and creating social media posts to draw in families, my favorite part is definitely interacting with these families. As mentioned in my previous post, during these Zoom calls, I ask the children questions about their family (CPIC-Y) and I have them complete a matching game (Raven's ​Coloured Progressive Matrices). Being able to get this "in-person" experience is such a great opportunity because I love to work with kids and hope to continue doing so in the future. It is always interesting to see kids' different personalities come through when answering the questions and playing the matching game. Some are shy, while others want to continue answering questions even after we're done! These calls only take about 20 minutes, so the children typically remain attentive and engaged.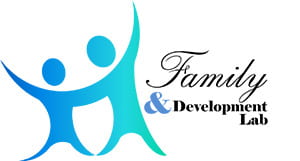 Although to the kids it may seem like we are just having some fun, we are actually evaluating their family interactions in relation to their social and cognitive development. This part of my role is not directly correlated with my original study, but rather part of the larger study being run by Dr. Warmuth in the Family & Development Lab. I am more interested in the surveys that parents complete before their child's Zoom call. These surveys are where I will be drawing my data from in my analysis of how parents' coping mechanisms affect their responses to their children's negative emotions and in turn how this affects how their children process their own emotions (and more specifically, if they develop any symptoms of psychopathology). In my next blog post, I will be discussing my final task which will be taking this data and analyzing it to see if any relationships emerge. Keep an eye out for it!
Thanks for reading! If you're interested in participating in our study, read about us and register your family at famdevlab.com!